My memorial was on June 21st. It was a bit rough for mommy because it was supposed to be the week before, but the casket that arrived was too small. Daddy is working abroad, so mommy, my brothers and my best friend next door came and brought all my special things (my superhero cape, pillow, blanket, letter, bone…). Mommy kissed me and my brothers sniffed me. Then my memorial was supposed to be the following Tuesday, but something got delayed with the shipping of the new casket, so it got moved to Wednesday. Mommy was getting so exhausted. She said she just wanted to lay her baby to rest!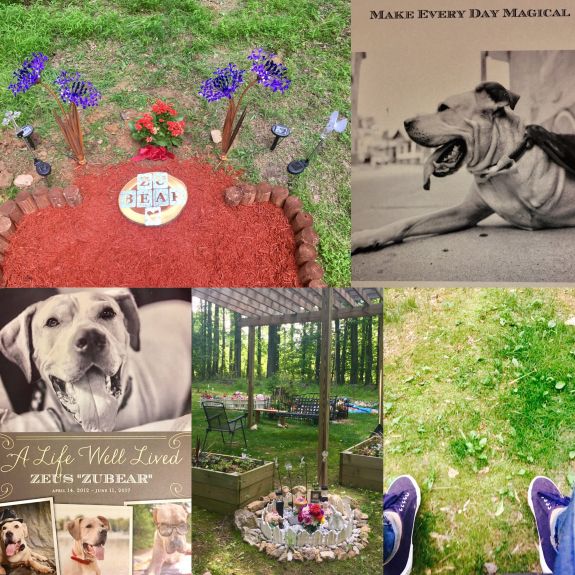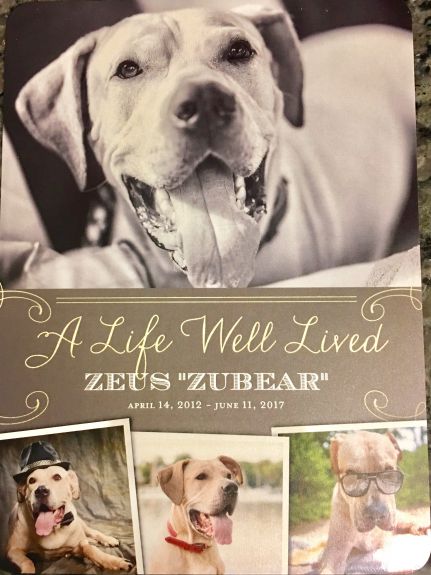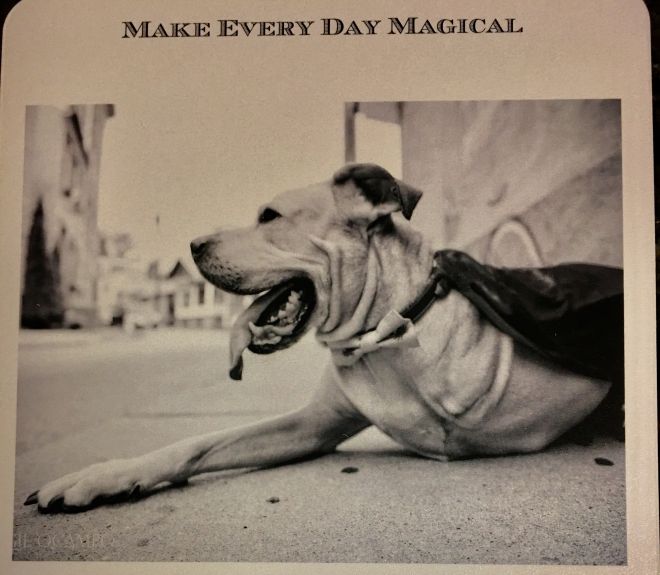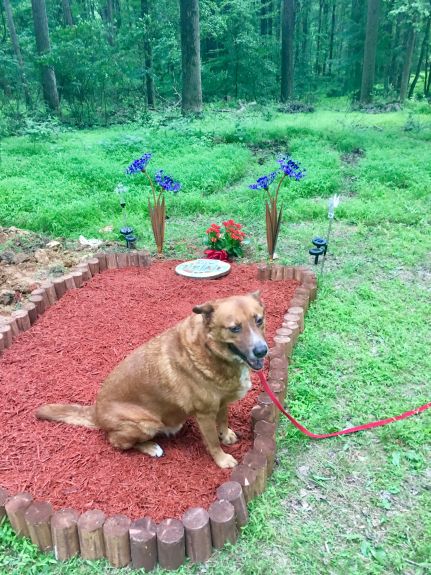 Mommy went to the store and bought lots of nice stuff to make my memorial really special. She was looking for solar lights and all the sudden spotted two purple solar flower lights! Purple is mommy and daddy's favorite color and she said I had to have a night light because I had one at home and having solar flower lights would mean I'd have flowers that would never die. She couldn't find a price and just hoped they wouldn't be too expensive. When she got to the car and looked at the receipt she couldn't believe her eyes… she'd been charged $0.01 per light. She said she KNEW someone was watching out for her. She sent the photos to grandma and later that night grandma called mommy and said she was sure I knew she'd bought the lights. She told mommy to look back at one of my old videos from my hydrotheraphy sessions- that she thought she saw the exact same flowers in the background… mommy finally found the video clip and paused it and realized the flowers that looked very similar to my solar lights were actually faux orchids (which my therapist had moved out of the therapy room a few weeks later- they were no longer in there)- orchids are mommy's favorite flowers- she realized instantly that just like she got me flowers- I was sending her some too.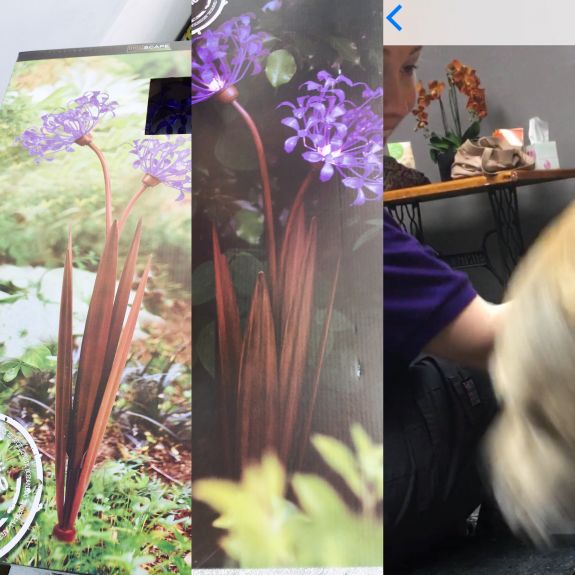 The day finally came when mommy could come lay my human body to rest. She came again with my best friend and brothers. Jasper sniffed around me and seemed okay with knowing I'm in heaven- he's an old soul as mommy says. Cap jumped up and shoved his whole nose in my face and sniffed and sniffed I was laughing in heaven- that's my brother. But I know he was kind of sad and I hope he knows I'm still with him. After that mommy fixed my ear that Cap flipped over and she patted and kissed me. She took the special prayer blanket and gave me another one. She made sure I had something from everyone- a toy daddy wanted me to have from my therapist, Jasper's old collar, Cap's blanket, and a letter from her. Then they put my earth body in the ground and made the most beautiful memorial. Mommy even made me a temporary memorial marker until my laser engraved one arrives.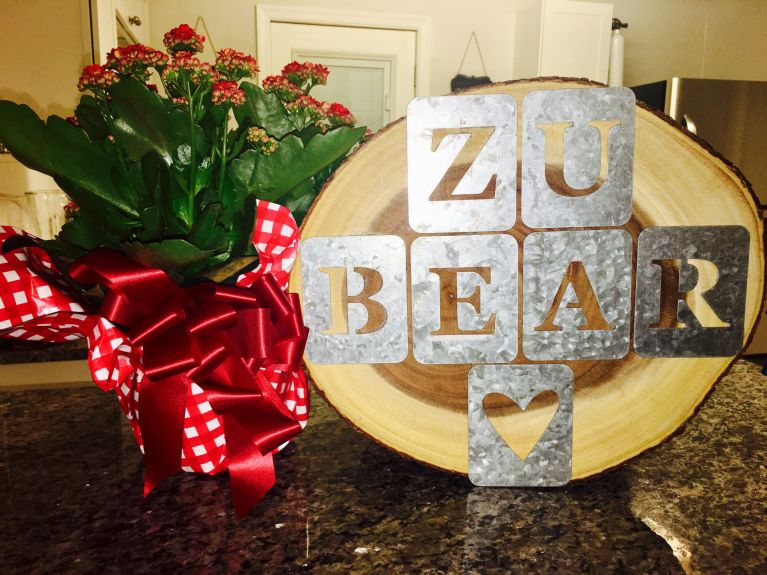 She also made this beautiful spot at home called ZuBear Garden and she's going to bring my temporary marker home and put it there when my permanent memorial marker comes.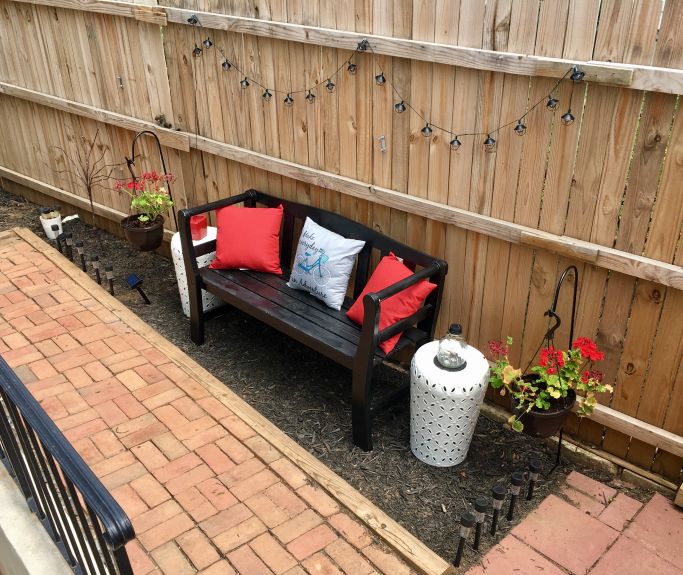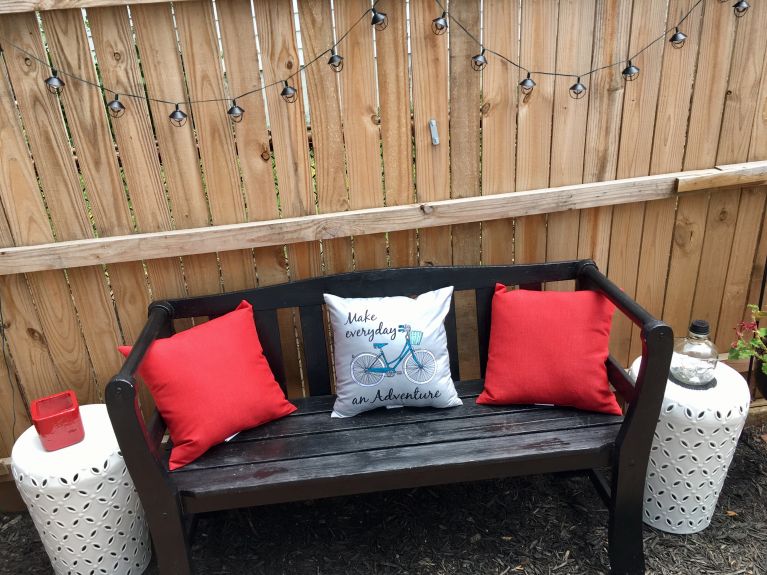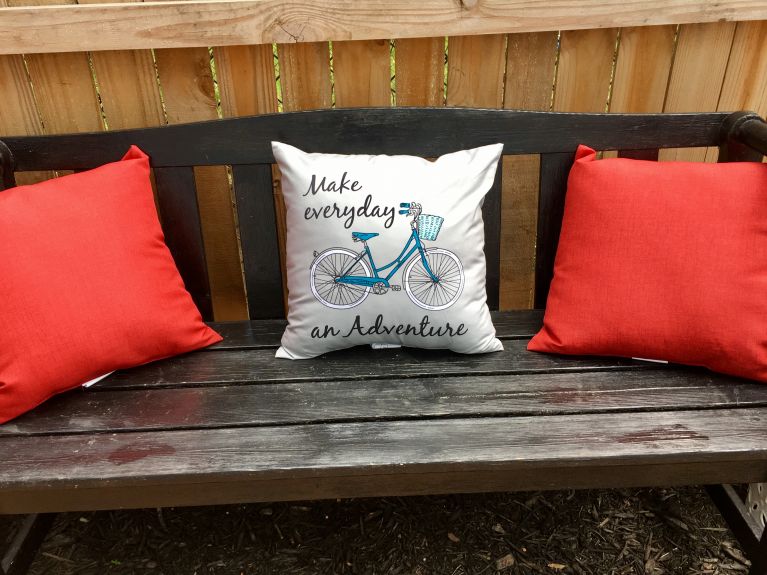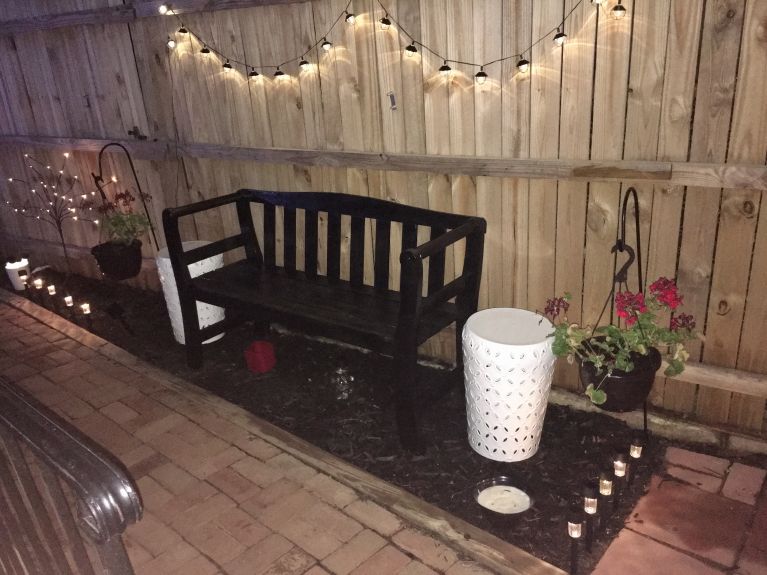 Mommy still leaves on my night light and sometimes still sleeps on my bed in my room. My brothers will come lay next to her, but usually won't lay on my bed- we shared all of our other beds, but the bed in our doggy room they always left just for me- that's why they called it my room. She still loves to smell my blanket and talks to me a lot. I hear everything and I try to show her I'm right there with her even if she can't see me. I'm sure she will share more of my signs soon.
I want her to know I'm really proud of her because last night she went back to the shelter for the first time in sooo long (she was always worried about missing time with me or bringing home germs because I was on chemo) and she and her friend who took my Superhero Zeus Day photos and some other friends took photos of the shelter pups who need homes. One dog Bojo, even sat in her lap the way I did.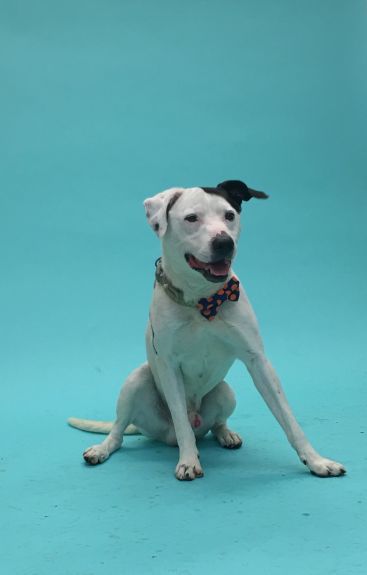 She said she knew I'd want her to go there and give them love and she is right. My mommy is the best mommy ever- because she loves the dogs other people are mean to and give up on and give away. Not all people are bad that give away their dogs, but some have bad spirits- like the ones who hurt the pretty girl Desire that was at the photoshoot.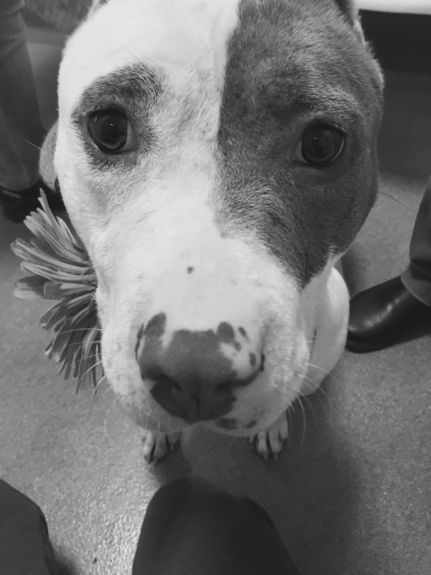 She had stepped in poo poo and was terrified to come out of her kennel- then mommy's volunteer friend brought her a few steps and mommy knelt down and let her sniff her hand and got a cold wet towel. When they got outside where it was hot mommy laid the towel on the ground and Desire stepped on it and mommy could see her ears had been chopped and she had bites all over her whole body- she was probably a bait dog for fighters. As mommy softly cleaned her paws and legs she leaned in and kissed mommy in the face. That was me mommy- that was me. I am the hope and resilience in their eyes. I am them. My love is in their kisses, cuddles and hugs.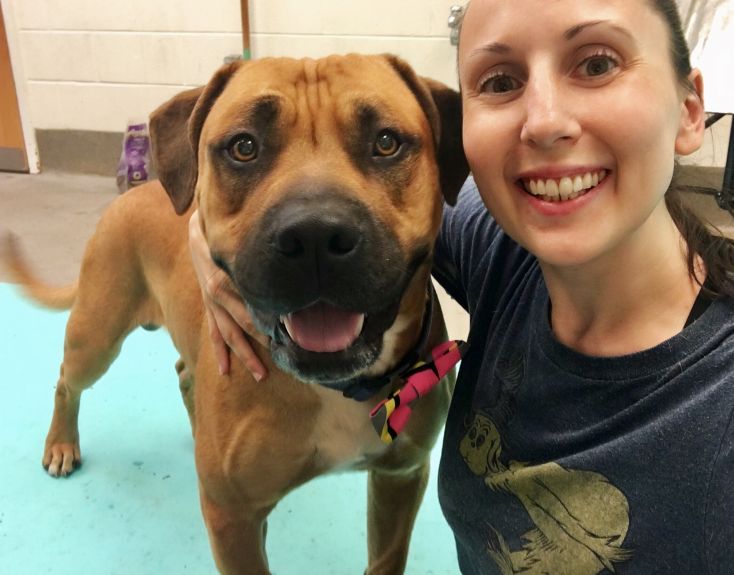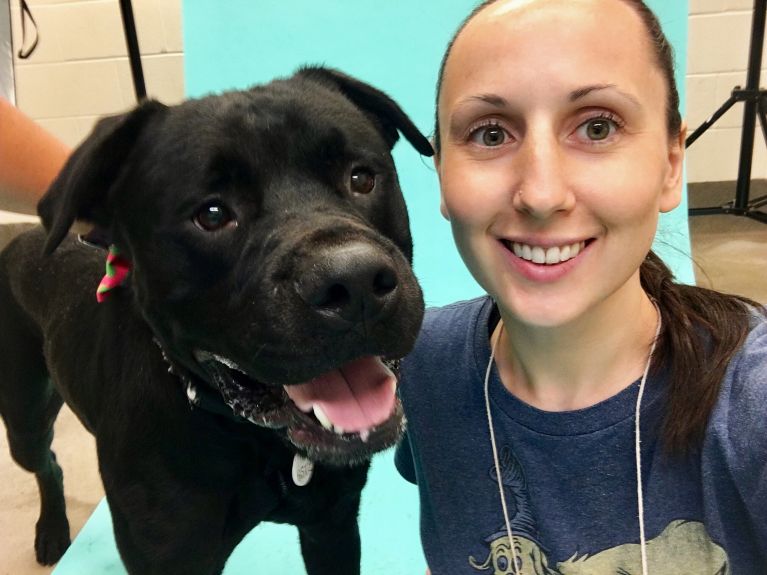 Mommy, you always told me how brave I was, but you were brave too. You never let anything take away my happiness. You made sure I had the best life in the world. I know it's a little hard for you when you blog, because that's when you hear me speak to you most clearly. That's when I write through you to get messages to you. And guess what mommy, I even know about that special mug you had made of me that you keep at work and I love YOU to the moon and back.