Okay, so I promise I'm going to share my angel signs, but I have to tell you about what my brother Jasper has been up to! So mommy DOES NOT like cats (it's a loooong story), but she noticed that my brother was watching this one stray cat from the porch and he would whine for her. This went on for months.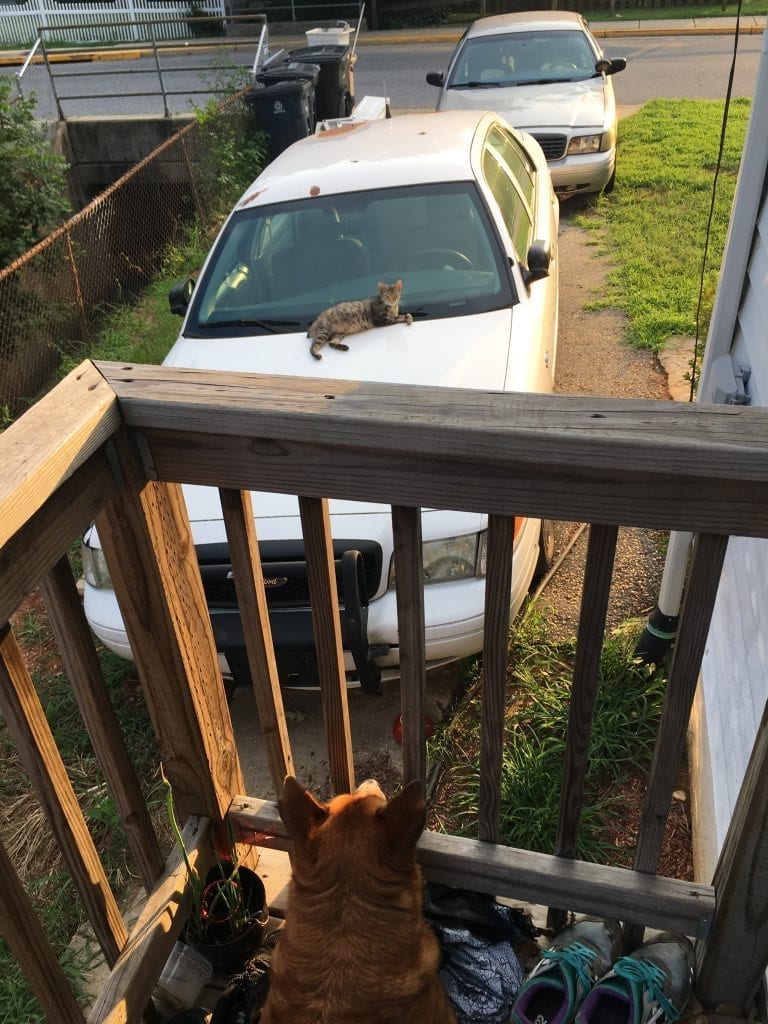 Mommy started to wonder if he liked cats. She took him to her friend's house and introduced him to her dog friendly cats and he was SO HAPPY! He had a big smile and wagged his tail. They couldn't believe it! He doesn't like most dogs at all (of course I was an exception because I let him think he was the big boss so he liked me- well he did stinkyface me a couple times- but that's okay he was mostly nice), but he loves cats!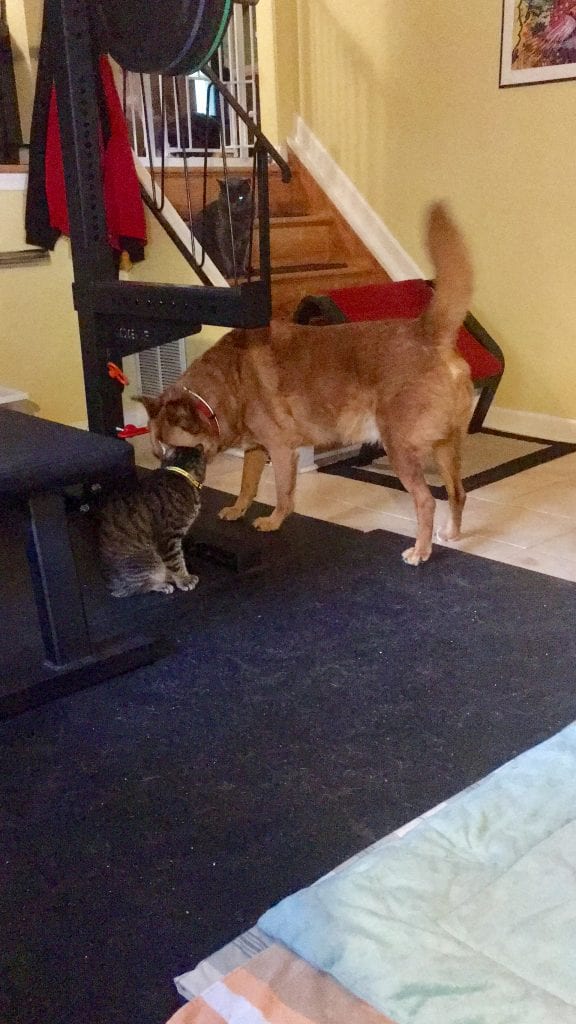 We have a lot of stray cats in the neighborhood and sometimes horrible things happen like they get run over. Mommy started to see this cat more and more. She could tell her apart from the other strays because she had a short tail. So mommy, daddy,  and my best friend our neighbor started feeding her and she began to come around more. Then after several failed attempts at catching her mommy's friend finally was able to pick her up and put her in a carrier.
Long story short- mommy named her Jasperella after Jasper and well actually she also calls her Meow Meow, Kitty Poo Poo, Princess Meow Meow and she is now spayed and vaccinated and lives in the basement. Jasper is SOOO proud of himself. Captain… well he's another story he wants to eat her…  He was doing okay and was actually scared of her and then he decided she was food! So he stays upstairs. Mommy told him kitties are not lunch! Daddy always wanted a cat and mommy said NO WAY! But mommy loves Jasper so much she gave him his own cat and she even learned about litter boxes and cat stuff. Mommy tells Meow Meow she should be very nice to Jasper because he saved her and even lets her have his basement bed. She's getting more comfortable and comes and sits with mommy and Jasper when they come down. I mean who else has a doggy brother that saves stray cats!? Me I do! ~ZuZu