Today marks one week since I became an angel. Mommy misses me terribly, but knows that she did the right thing because she asked me to let her know if I ever got too tired and needed help going to the spirit world. Last Friday I gave her the sign that she'd never spoken, but I knew because I'm her best friend. She didn't believe it because I seemed okay. I had lost sight in one eye from a tumor, but I was still having fun. In fact, the next day we went on my first cruise back in that magical Annapolis  where I did my photo shoot for Super Zeus Day and I wore my superhero cape again and everyone loved me so much. It was amazing! I love driving with the windows down so this was like that x 100! Mommy used to laugh because every time she thought I had fallen asleep in the car, she'd peek in the back seat and my head would pop up facing the breeze from the window. I was even running around later that night, but then it happened in the wee hours of Sunday morning, my body just couldn't handle all the stupid tumors and I became distressed and couldn't open my eyes.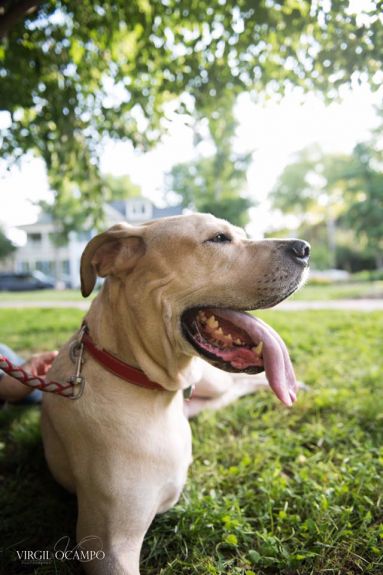 I know it was really hard for mommy, she promised I would NEVER EVER suffer- that I would always have my dignity because she loves me so much. After watching me struggle into the night restlessly wandering and unable to control my eyes, getting hot, panting she took me to the hospital and helped me cross over. The doctor told her that a tumor may have gotten to my brain and wasn't allowing me to control my eye function and mommy knew then that the newest chemo- our last option wasn't working. She brought my blanket & pillow and held me- she kissed and pet me for a really long time. She knew it was the right thing, but it didn't make it any easier. I had finished my bucket list and it was time to run free.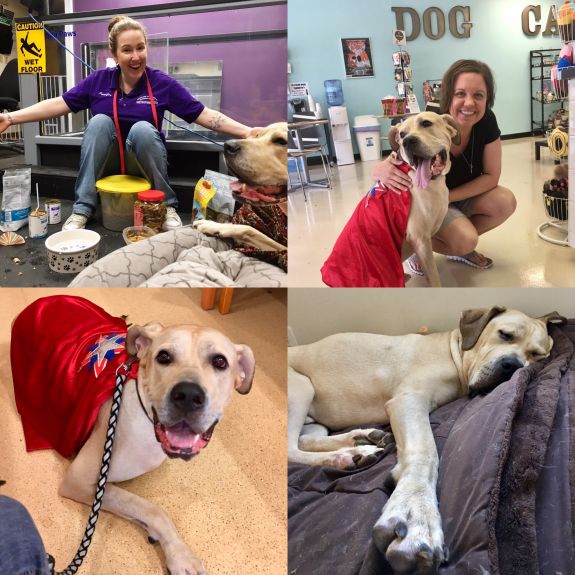 We'd eaten snickerdoodle cookies, went and visited all my friends (physical therapist, baker, next door neighbor), snuck me extra whimzees, done a photo shoot, tried ice cream, went to the beach, made a nose mold for mom's necklace, done paw prints with my brothers, snuggled…. I've been sending mommy messages from the other side- lots of them, but she still says she just wishes she could hold me again;  that I am the happiest, sweetest, strongest pup she's ever known and my uncontainable joy filled the house and her heart- she says it's just too quiet now.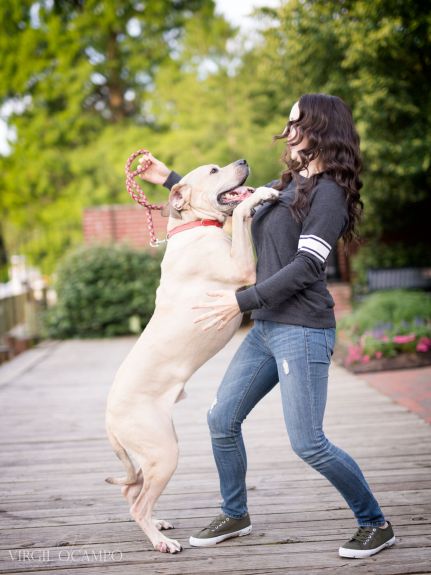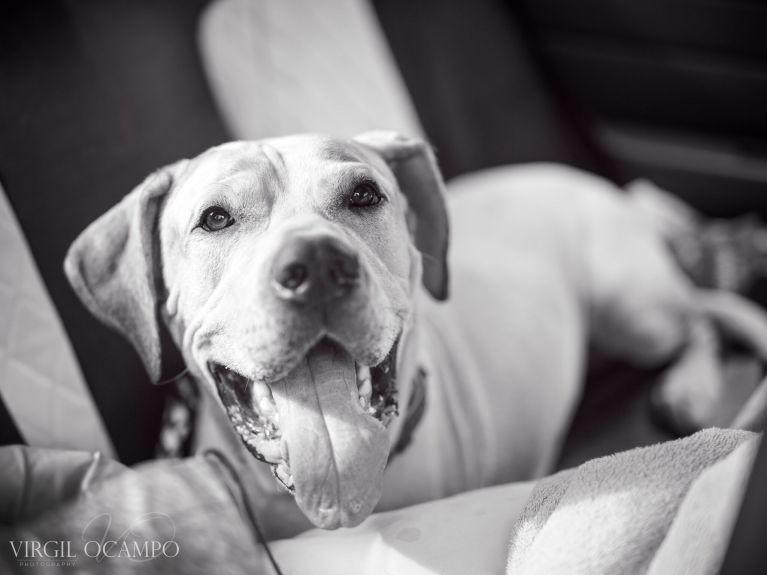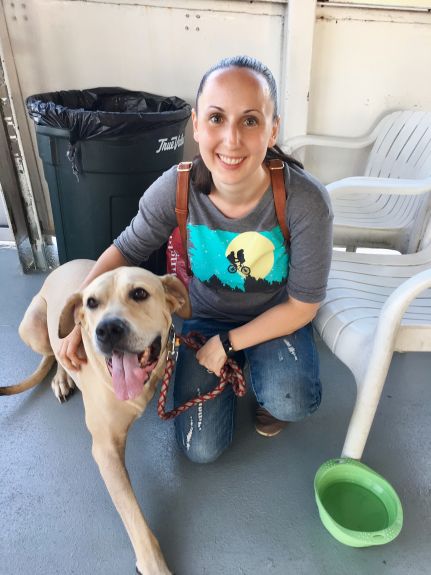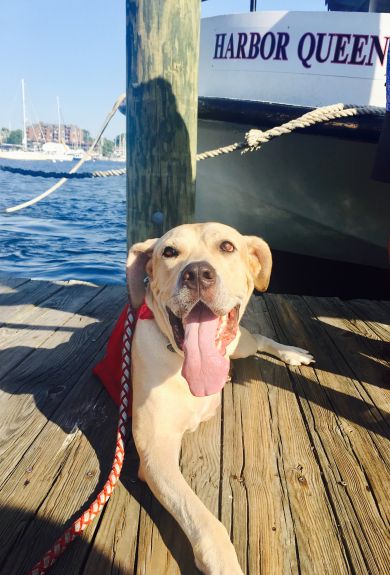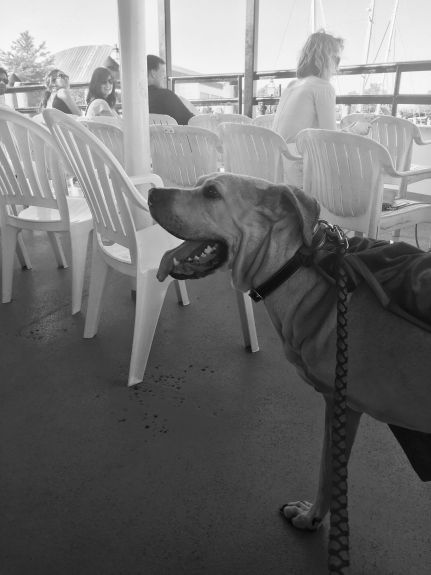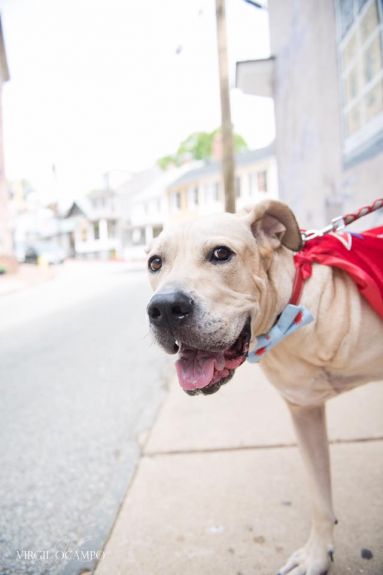 My brothers and my best friend went with mommy to the memorial site last week. My brothers sniffed me and know that I'm their angel now- imagine that, their baby brother is now their protector. My burial will be on Tuesday. Mommy brought my superhero cape, pillow, blankets, toys and a letter for me. The Fur Angel Blessing Blanketeers made a very nice turtle blanket for me, but I crossed over before it arrived- it actually came the night before mommy's visit to my memorial site now it's a memorial blanket for mommy.  Her nose necklace also arrived when she came home with my brothers from visiting. She really loves it because I used to run and jump on the bed in the morning and trample her and shove my giant mastiff face in hers and sniff her really hard and loud- she'd pet my wrinkly face and sometimes laugh- then I'd run off or lay at the end of the bed- hey gotta make sure it was mommy and not a fake mommy double!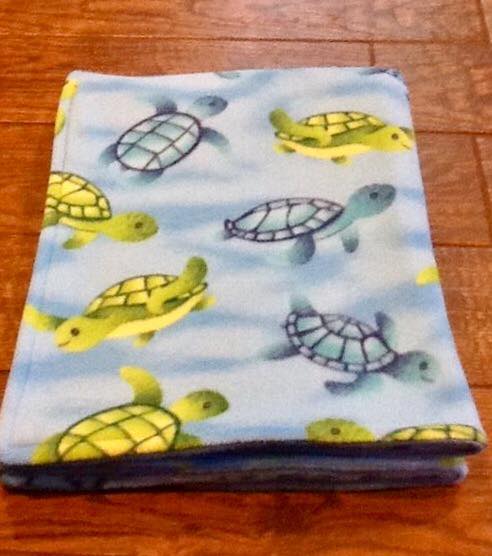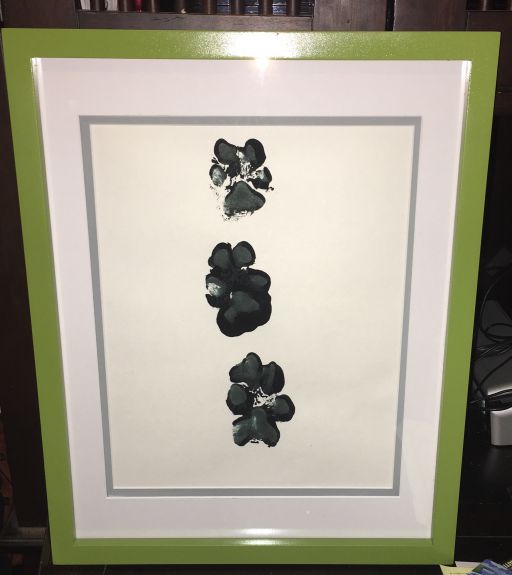 I hope that I remain an encouragement to all the pups and families facing osteosarcoma- that there is life after a cancer diagnosis, life after becoming a tripawd and that every day of my "extra time" was priceless. Mommy says it's kind of hard knowing what to do now, because for the last 7 months she was with me all the time: at my doctor, at my therapist 2x a week, at my chiropractor, taking me to the bakery, giving me my medicine, sitting with me cuddling every night… I told her that my brothers need extra love now because they were so kind to share mommy with me so much. My big brother Jasper is very sensitive to mommy and he comforts her a lot. He patted her on the head when she came home last week and held her licking the tears off her face. She needs him. He also comforted me after my amputation. My other brother is a little crazy, but he was the best – always playing with me- teaching me bad things haha and he didn't mind if I bumped or pushed him on accident or even if I accidentally sat on him.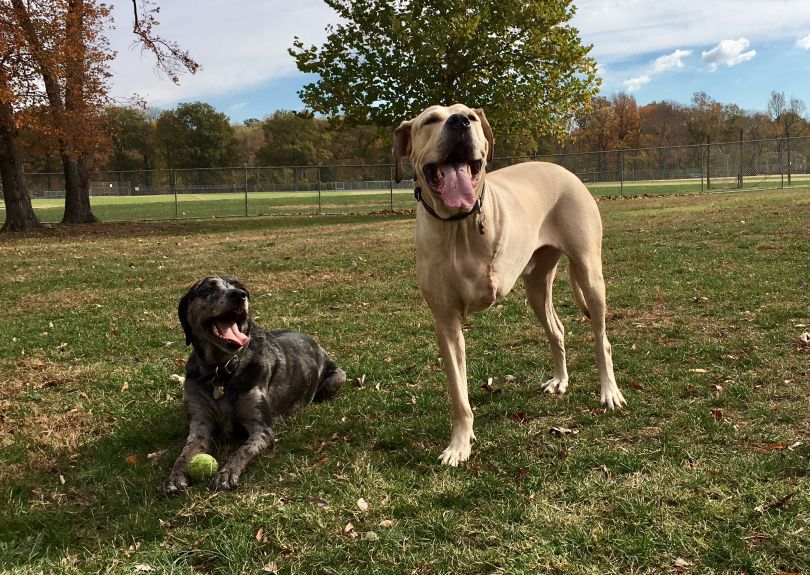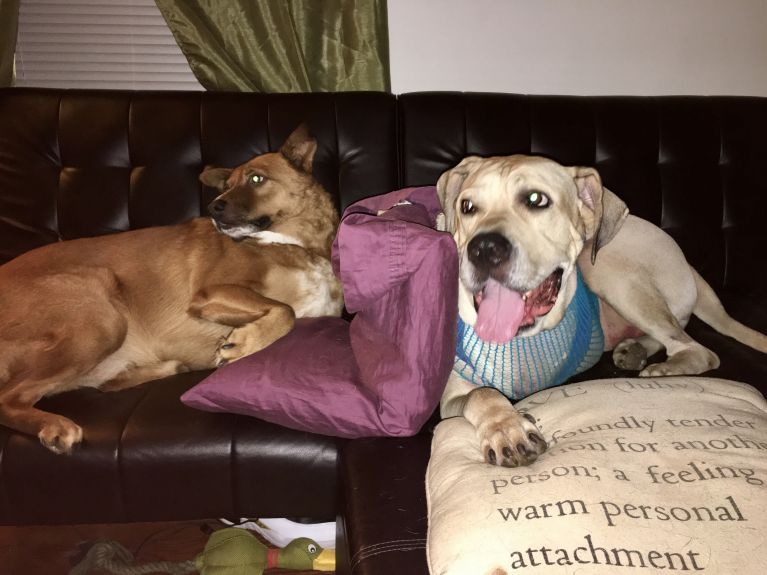 Mommy is working on a remembrance garden in the backyard. I hope it makes her feel better. I am always with her, but if she wants to have a special spot I think that's great. I hear every word she says to me and just wish I could make her sadness go away. Everyone tells her she was the most amazing mom in the whole world and that's what I think too, she knows that, but she always says that she just wished God would have let her have me a little longer- that 1.7 years was much too short. She was watching the Long Island Medium when something struck her- Theresa said to someone else that the reason they were so inseparable and had such an intense connection with their family member was that their soul knew they had a limited time together on earth  – that's what happened with mommy and I.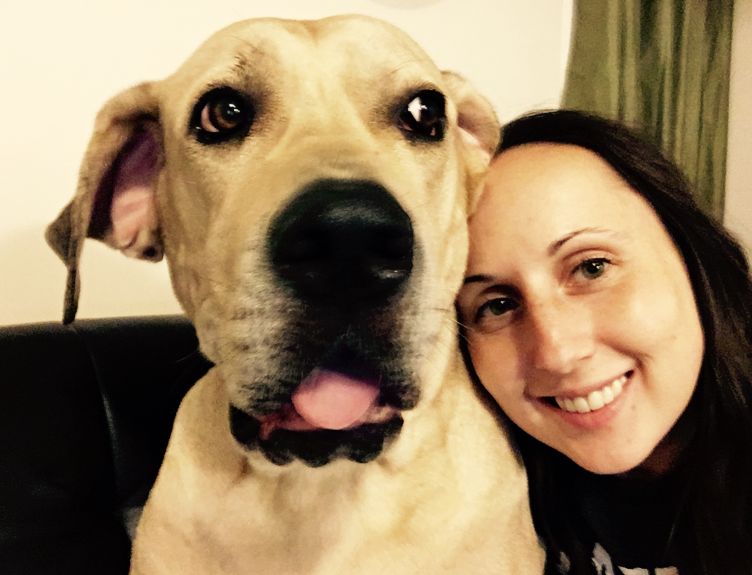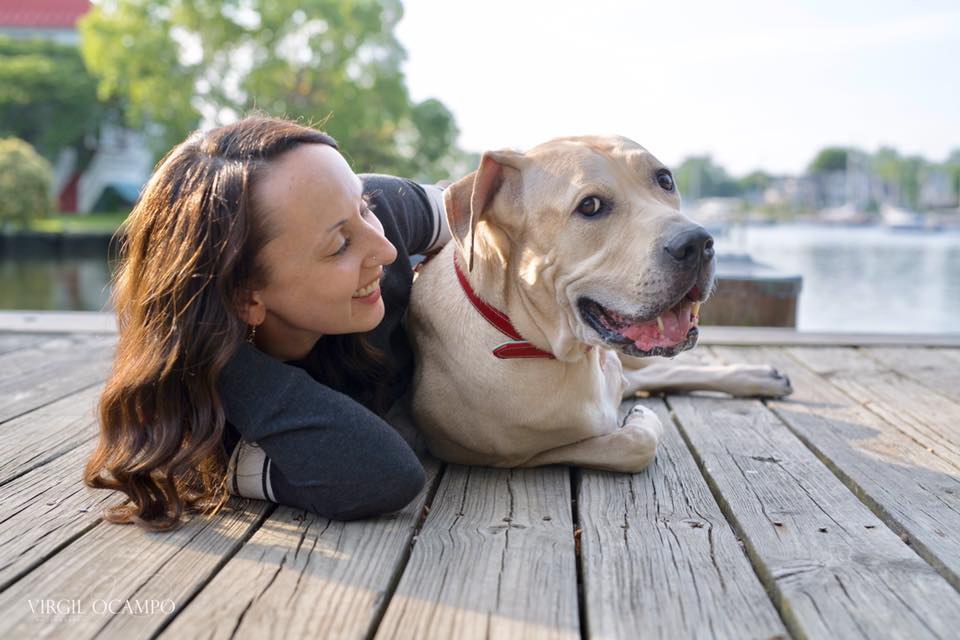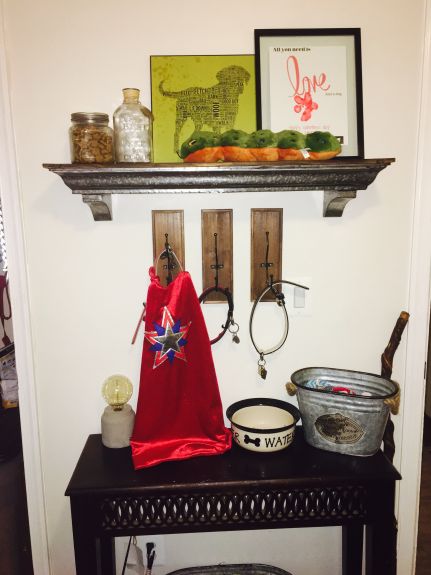 Save