So much has happened since my mommy last posted! I was in another article! I'm so glad that everyone gets to know how special my mommy and my relationship is. Mommy always says I'm a soulmate. We just love each other so much. Even though we can't hug each other on earth I still come in her dreams so she can hug me again. She loves when that happens.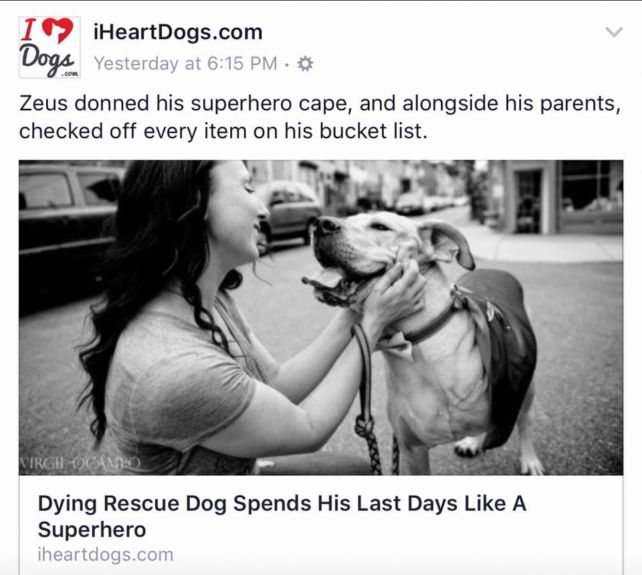 The thing I ❤️ most about mommy is that she is still helping other shelter pups. I saw that there was this boy named Kublai who was really scared like me and he'd also been returned by an adopter and just was having a tough time. Well as soon as mommy met him she could see he was just terrified as it was Clear the Shelters and there were lots of people. He hid in the back of his kennel so mommy got him a teddy bear and blankets and sat with him and talked to him, gave him kisses and snuggled him until he stopped shaking. She showed families how sweet he was (I totally set this up from beyond 😉).
Then when mommy saw his shelter info card she spotted the identical tweety bird that was in my info card photo and knew that I was trying to get a message to her. At first she thought I might have been telling her to adopt him, but I know that mommy and daddy can't do that right now financially and my brothers are still adjusting to me being at the rainbow bridge.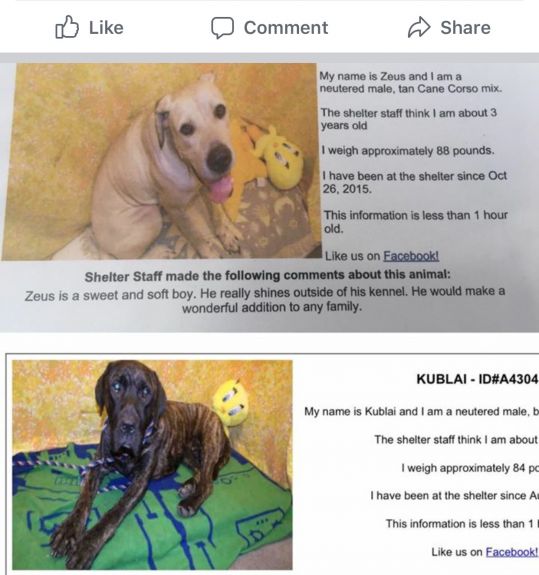 So she made it her mission to get him the family he deserves. Mommy took lots of photos and videos and shared him on her rescue Facebook page: adropinthedogbowl.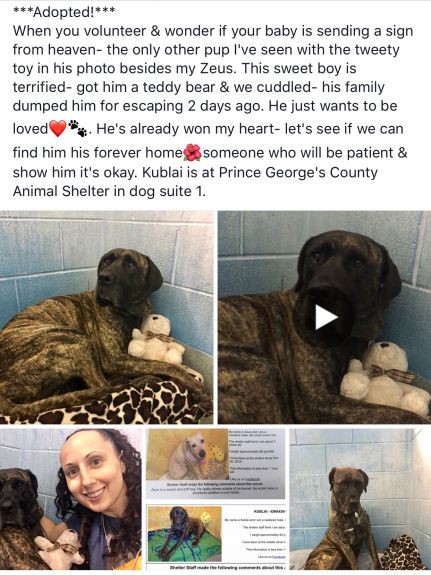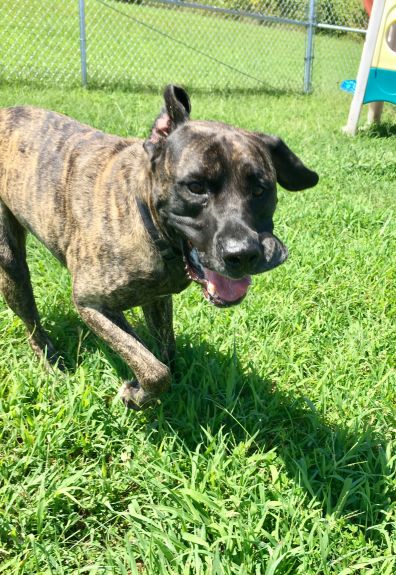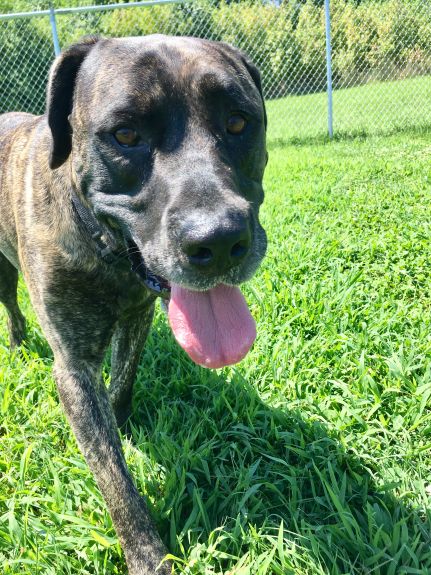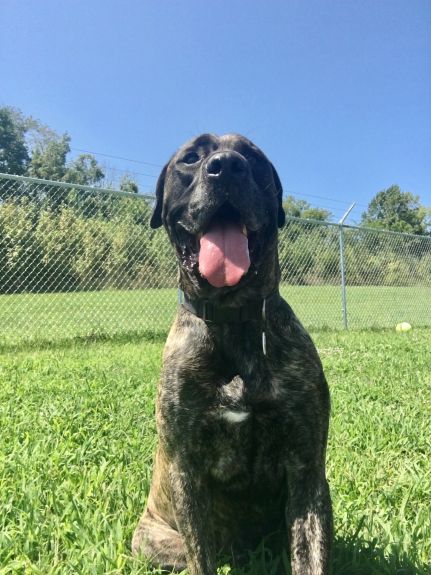 And then one of the families mommy had introduced him to found her rescue page and told her they had adopted him! They had recently lost their own pup Blaze who looked IDENTICAL to him (Blaze also helped with this adoption- he wanted his family to be happy and for Kublai to have his spot and all the love he had). Mommy told them all about me and how I had led her to help him. She asked them if they had given Kublai a new name… boy was she shocked when she got the response-lol. I wanted to make sure mommy knew it was me. They named him Jasper. Jasper is my big brother's name who made mommy fall in love with dogs and get into rescue.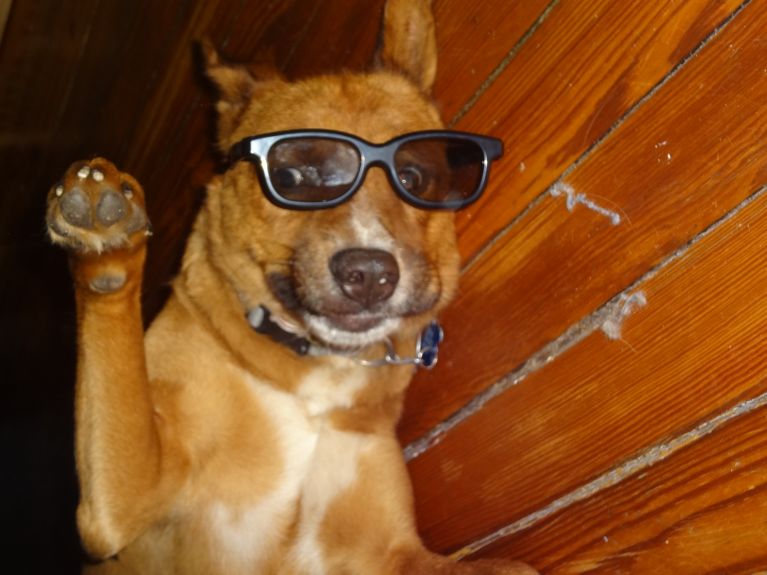 I wanted to honor my big brother because without him I wouldn't have had such a great family. Mommy told Kublai/Jasper's mom she couldn't believe it and explained that my brother is Jasper. His mommy said that no one else wanted to rename him but she did. She looked up 5 names and the name Jasper just kept coming to her (hmm wonder how that happened lol). She also couldn't believe it! Who says we are gone- we are never gone- we are always around 😇 I'm giving mommy spirit chills right now as she writes- her sign that something is real/true. And just to top it off Kublai/Jasper's mom mentioned that he likes to hug. My mom almost dropped her phone when she read that. She had wondered if he hugged like me- something that is not necessarily something all big dogs do 😉- YUP mommy it's me- I knew that nobody but me knew you were wondering about that.  Xoxoxo