My best friend in the whole world came to visit me! She lives next door and remembers when I was scared of the whole world when I was first adopted. She said I am a completely different dog now. As if that wasn't cool enough, mommy told me that I was also going to see one of my other favorite friends- my physical therapist Jenn!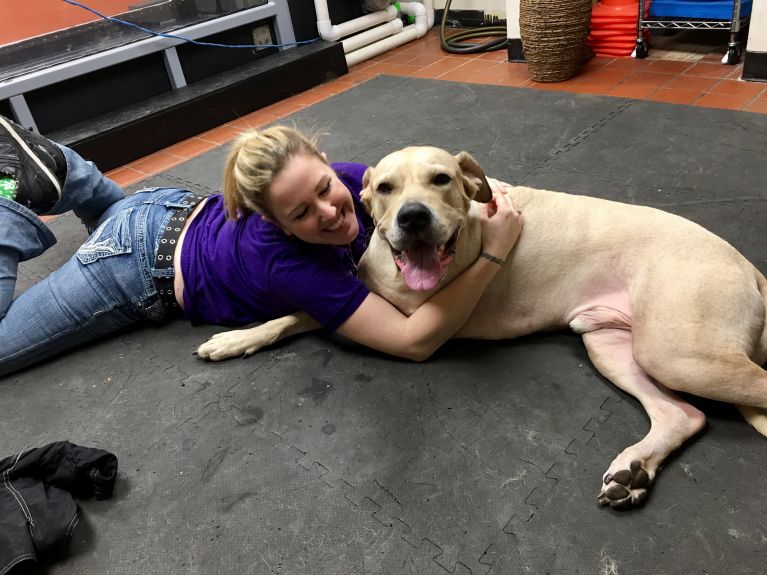 We went, but after a week 1/2 off of hydrotherapy I said NO WAY! I sat down in the treadmill, took lots of breaks, and made mommy and Jenn be my cheerleaders or else I stuck my foot on the edge so I didn't have to tread (I still took all the treats though). I just didn't want to, you know? Sometimes you just don't feel like going to the gym! This photo is from a day I felt like treading.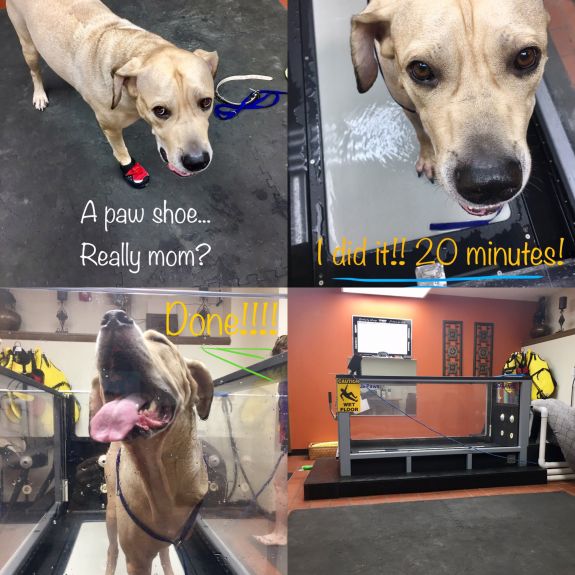 Afterwards, we went to this place called Healing Paws where I met my new integrative vet. At first I was a little whiny so they sprayed something on a bandana to help calm me and had mommy put it on me. I like her office- there are waterfalls, lots of windows, and they have comfy doggy beds with fresh blankies on the floor so it's not scary like a regular vet office.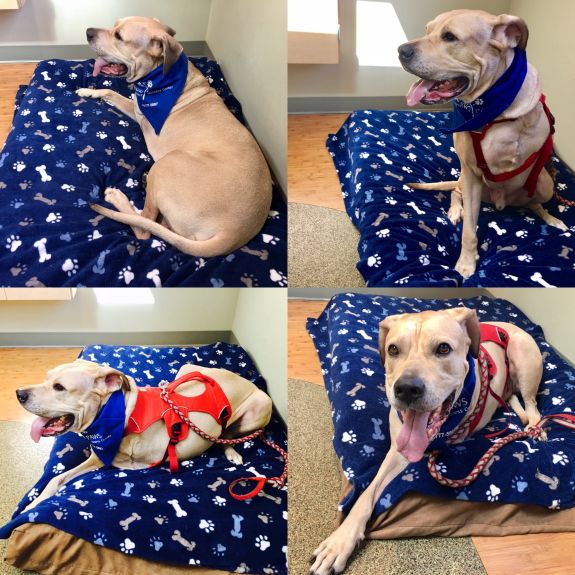 She talked with mommy FOREVER about lots of stuff and I eventually started dozing off (mommy talks a lot- she has so many questions). Then after filing my nails she gave mommy a Chinese herbal blend to help my immune system keep fighting cancer, along with my chemo pills, a joint supplement, and some special oil for my paw and chin sores. My new food Royal Canin prescription has already really helped with my allergies- I used to be pink and scratch myself until I bled sometimes, but now I'm not itchy anymore and no more allergy shots! I am going to see a chiropractor next week and will let you know what I think.
Save