Yesterday I went to physical therapy and met a new therapist! I had both of them eating out of my paw- I mean just look! Therapist Jenn thought she was going to get a kiss, but I can't look like a softie- I have to save them all year and only give them out sparingly to mommy for things like seeing her after my amputation at the hospital. But I don't blame Jenn; I'm pretty hard to resist!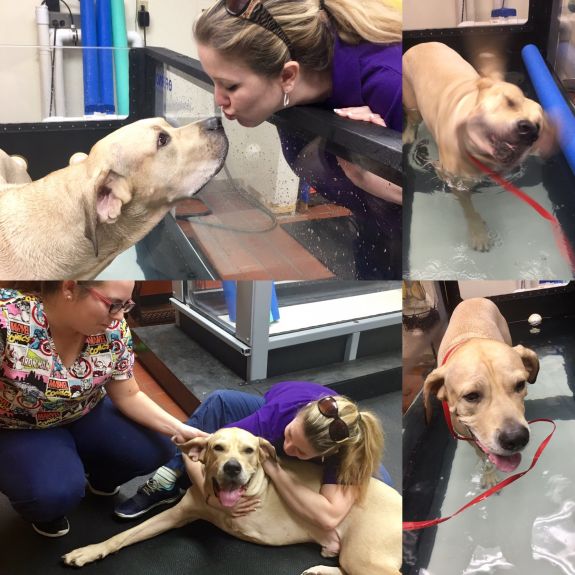 Today we went back to my new vet. It's like a puppy spa! They even have special floors with a path that has grip on them for pups like me!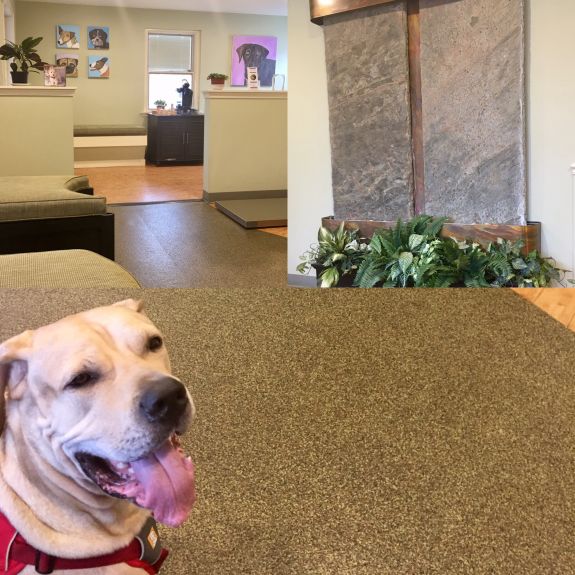 I met this person called a chiropractor and I was a little scared, but then I laid there like okay- chiropract me! I only had a few spots that needed adjustment and unlike people I don't make big popping noises. You can barely hear a thing! Mommy said she hopes this helps me with my walking because I have sores between my paws from rubbing when I hop around. I'm not sure if it helped yet, but I hope so!